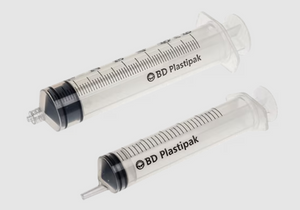 BD Plastipak™ syringe is a precision drug delivery device* that is an essential part of your daily patient care toolkit, which you can use across a range of critical applications and departments.

It is intended for general-purpose injection and aspiration of fluids from vials, ampoules, and parts of the body below the surface of the skin.
3-Piece Design with Latex-Free Stopper

Latex-free stopper prevents leakage of medication around the plunger and acts as an indicator for measuring the syringe contents.