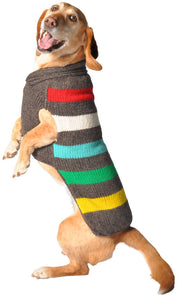 A playful sweater in bright-colored stripes set on charcoal grey with a handsome shawl collar.
Winters can be tough on our delicate pups, so bundle them up in the Handmade Charcoal Stripe Wool Dog Sweater. This timeless dog sweater has a classic stripe design on the back that will always be in style. Handmade wool dog sweaters from Chilly Dog are made with hand-knit organic wool and all-natural plant dyes, perfect for the Eco-conscious pet owner.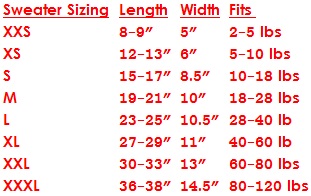 Washing Instructions 
Sweaters are 100% Wool and can be machine washed, gentle cycle in cold water.
Do not put sweaters in the dryer, lay flat to dry.
May also be hand washed or dry cleaned.