Staying warm and wag-tastically fashionable is always in season with the Chilly Dog Monkey Hoodie Dog & Cat Sweater.
This sweater is hand-knit with the love and expertise of artisan knitters from the highlands of South America, to fit your dog or cat perfectly and keep him warm and snuggly. Because it's made of 100% natural, renewable and non-allergenic organic wool, it helps insulate your precious pet from chilly weather while still being ultra-breathable, comfortable, and allergy-free.
Thanks to its debonair style and hoodie, your furry cuddle-monkey is sure to be the center of attention wherever you go—whether it's a night out on the town, a get-together with friends, or just a stroll around the block. Plus, thanks to its eco-friendly design that uses only plant-sourced, natural dyes and wool Fair Trade sourced from small Andean farms, there is nothing artificial between you and your cuddle-happy pal.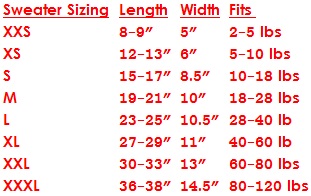 Washing Instructions 
Sweaters are 100% Wool and can be machine washed, gentle cycle in cold water.
Do not put sweaters in the dryer, lay flat to dry.
May also be hand washed or dry cleaned.