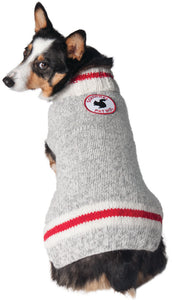 The Chilly Dog Squirrel Patrol Wool Dog Sweater marks your furry friend as someone tree rodents should watch out for! This handsome gray sweater with its "Squirrel Patrol" patch lets your sweetie take pride in defending your neighborhood from fluffy-tailed forays, while also keeping her snug and warm in cold weather.
It's made from 100% natural and organic wool so it's breathable, non-allergenic, and dirt-resistant. Sourced from small Andean farms, the wool is also fair trade and completely renewable. All the dyes are natural too, made from plants and fruits — no artificial colors, chemicals or plastics of any kind. So both you and your cozy pet can hold your heads high. It's a win-win — unless you're a squirrel.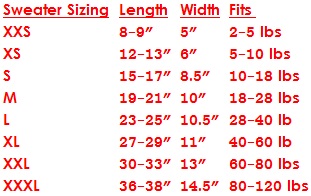 Washing Instructions 
Sweaters are 100% Wool and can be machine washed, gentle cycle in cold water.
Do not put sweaters in the dryer, lay flat to dry.
May also be hand washed or dry cleaned.