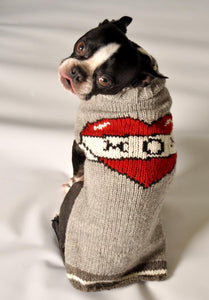 Whether your barker is biker chic or simply a devoted doggy, the Tattooed Mom Dog Sweater - Gray / Red is tail-or made for your pooch. A little ruff and tuff, It is handmade with wool and features a tattoo-styled pattern. Available in a variety of sizes, this cozy cardigan is sure to keep your tail-wagger warm through the winter.

Chilly Dog cares not only about pets but also about our world and our environment. They brought livelihoods to a small village in South America, where their handmade pet sweaters are crafted. Growing from four to over 40 artisans, Chilly Dog has made a significant difference in the lives of the people who work for them. That sort of thing matters!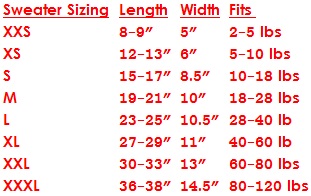 Washing Instructions 
Sweaters are 100% Wool and can be machine washed, gentle cycle in cold water.
Do not put sweaters in the dryer, lay flat to dry.
May also be hand washed or dry cleaned.