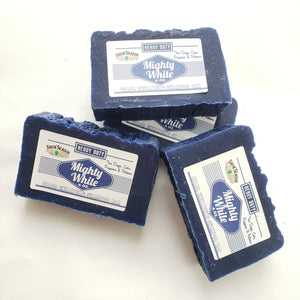 Don't fade away...make that coat squeaky clean and pop with color using our new concentrated shampoo bars! Just one use reverses fading for color with richness, vibrancy and shine. This amazing bar will add back lost color that has faded over time, makes white coats pop and lathers easily to give blissful bath time and smell good pets.

This is a fabulous all-purpose shampoo that does an amazing job cleaning and degreasing the pet. For best results, applied directly to the coat of the wet pet really working the shampoo throughout the hair of the pet down to the skin. Then thoroughly rinse out the coat. Apply a second lather as just described for a squeaky clean groom.
*In an effort to preserve the look and natural state of our shampoo bars, weight measurements are approximate and not exact.