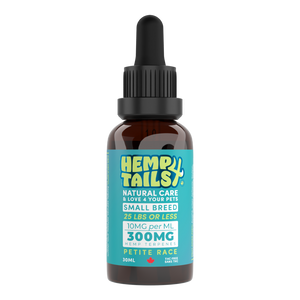 This product was created to help maintain your pet's health, and to address declining health issues. Properties in the h.e.m.p. are proven to relieve pain and inflammation, reduce anxiety, and help with the treatment of neurological disorders. This product is made from h.e.m.p. plants, which helps to:
- Reduce Seizures
- Relieve Arthritis
- Relieve Anxiety
- Boost Immune System
- Improve the quality of sleep
Ingredients:  Organic cold-pressed hemp seed oil, CO₂ extracted hemp, natural non-GMO vitamin E.

Suggested Dose: 0.5ml twice per day, can increase the dosage after one week to 1ml twice a day if desires are not met. Shake well before use. If your pet is on medication, please consult with a veterinarian before use.