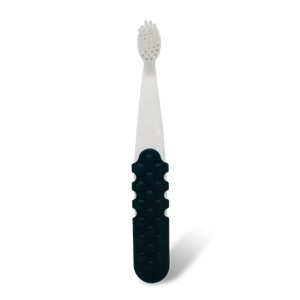 Clean teeth, healthy pets! 
Brushing your pets teeth is as important as brushing your own. Oral care problems in pets can lead to bigger health issues and high vet bills. Our Lush & Plush Soft Pet Toothbrush removes plaque and tartar to keep your furry friend happy and healthy.
Better control for better brushing.
Our non-slip grip helps you keep control while brushing and our landfill biodegradable, BPA-free handle leaves your pets' teeth as clean as the environment.